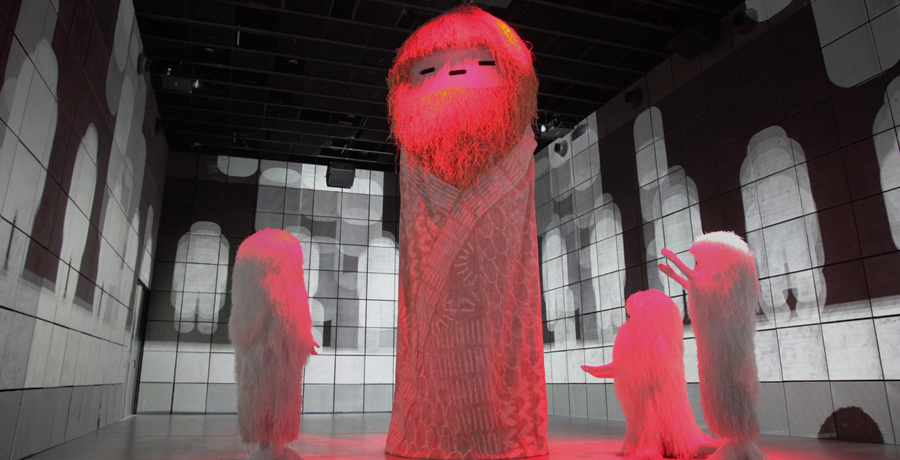 THE MISSING LINK EXPERIENCE


Immerse yourself in character and enter the 'Missing Link Experience'. The Yeti, Big Foot, Sasquatch, Meh-teh, Yeren, Abominable Snowman – there are many names for this archetypal creature: neither human, nor animal, but bridging the divide. As a recurring motif in unverified news stories of sightings, the legend of a lonely, hunted species has become a global pop icon, without ever actually revealing itself. Meanwhile the Missing Link has lost all biological connotations as the myth reverberates in endless circuits of communication and information.

The installation presents a 360 degree surround video + 6 channel audio loop, narrating the rise and fall of the crypto-zoological species as a series of tableau vivant, reaching from found footage of yeti sightings in international news to psychedelic landscapes depicting their ongoing struggle to re-unite as a functional tribe. The work is a collaboration between Pictoplasma and Berlin-based costume designers Werkstattkollektiv, performance artists and dancers Jared Gradinger & Friends, and Japanese artist and motion designer Motomichi Nakamura.