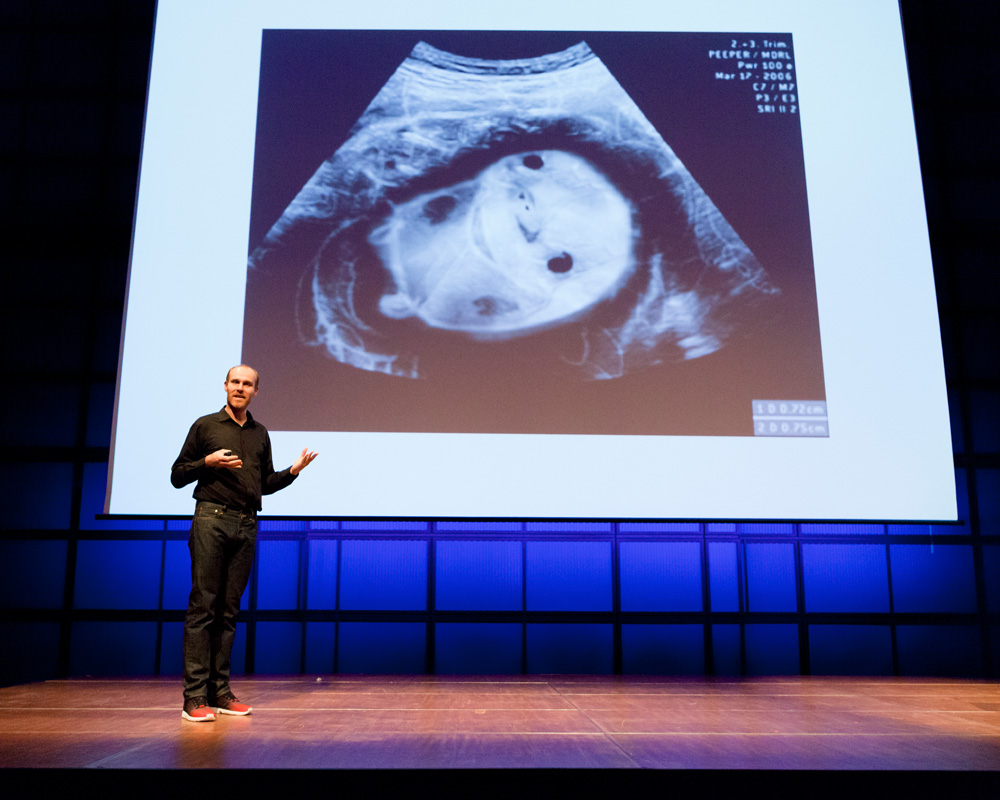 ERIK WILLER:
HOW I BECAME
A PICTO-PSYCHOLOGIST
ZKM, Karlsruhe
HMKV, Dortmund
Pakhuis de Zwijger, Amsterdam
Platoon Kunsthalle, Berlin
La Casa Encendida, Madrid
What does an image mean and what is our relationship to it? To answer these questions Niels Bormann slips into the role of pictopsychology founder Erik Willer. Pictopsychology is a scientific discipline that has set out to quantitively measure the effect images have on us. With his methods Willer is revolutionising the very code that still today defines the boundaries between image and subject, object and viewer – and demonstrates how physically close images actually come to us. 
The performance lecture teeters on the border between science and fiction and reflects on the paradigm of quantification and the hype surrounding high-tech gadgetry. 
Erik Willer: Niels Bormann
Text and Moderating: Cordula Daus


Funded by the die German Federal Cultural Foundation.