—  PAST CALL FOR ENTRIES  —
Pictoplasma & Project1324 asked you to
Enhance your everyday reality with the characters you wish were there IRL!
Our day-to-day existence is often far less exciting than we wish it was: always the same old street corner, the lonely bus stop, or familiar patch of sky glimpsed through the bedroom window. Instead of zooming in on the smartphone screen, maybe we can improve the bigger picture, by adding the hidden friends, absent monsters, or secret figments of our imagination we wish were there? 
In an open call for entries, Pictoplasma challenged young, emerging artists AGED 18-24 to augment the banality of everyday by giving a face to their imaginary friends and secret sidekicks!
From all submissions, five selected winners will be invited to attend the Pictoplasma Berlin Festival 2019 as special guests, including the opportunity to exhibit in an exclusive group show.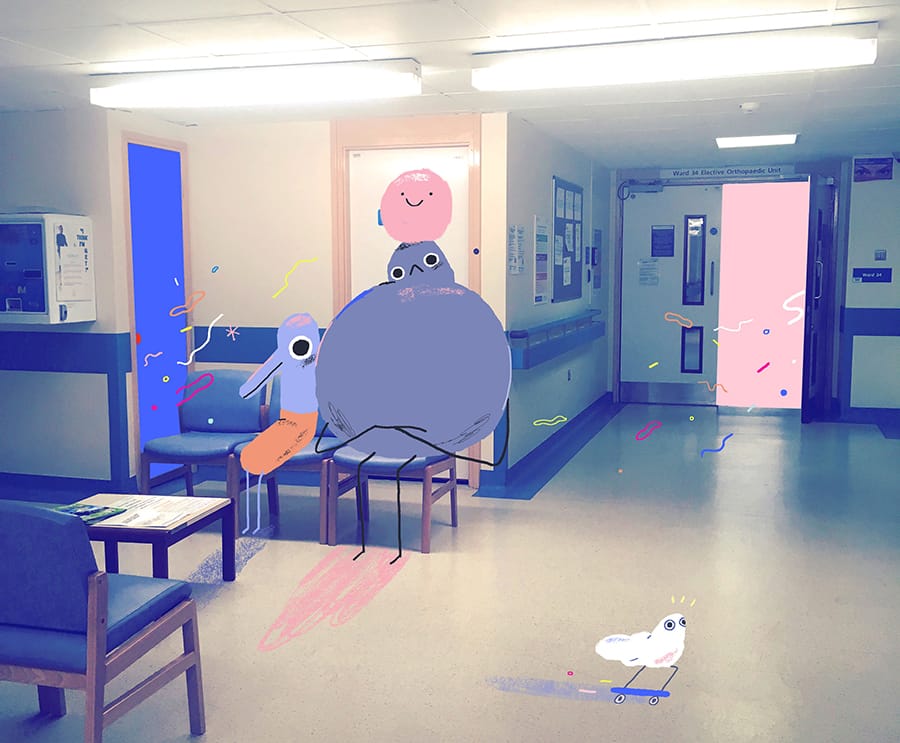 W8ing Room
Having spent a lot of time visiting the hospital in the last few months, I wanted to try and attach a positive feeling to a difficult place. So I reimagined the colourful spirits of the laid-up patients as characters, out of their bodies, up and about and free.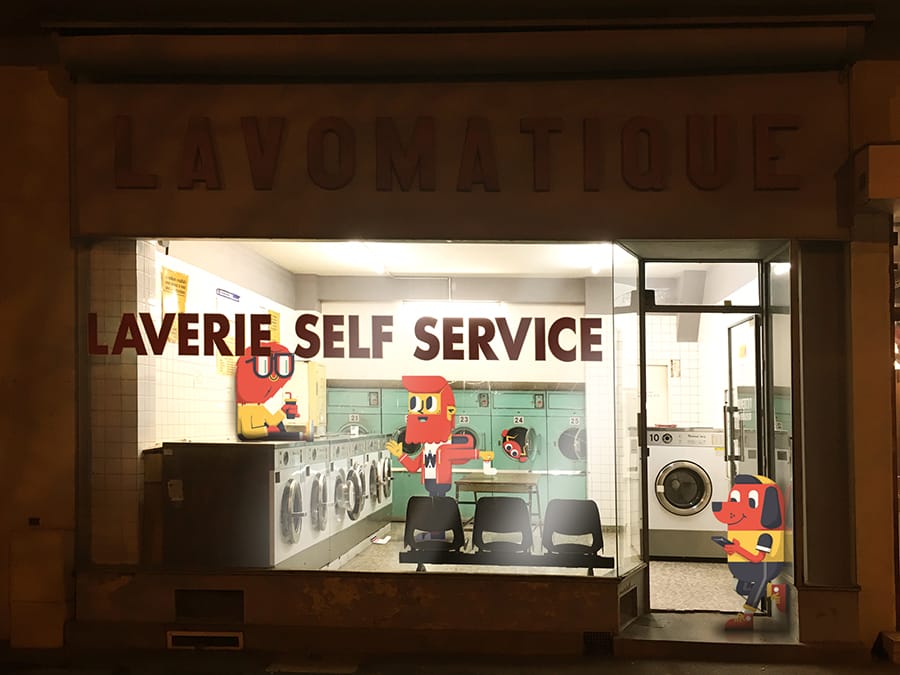 A Sunday Night at the Launderette
I like this launderette. With these machines seeming to come from another age, it represents the perfect backdrop for starting an adventure. A Sunday night like the others, to do the laundry before everything changes…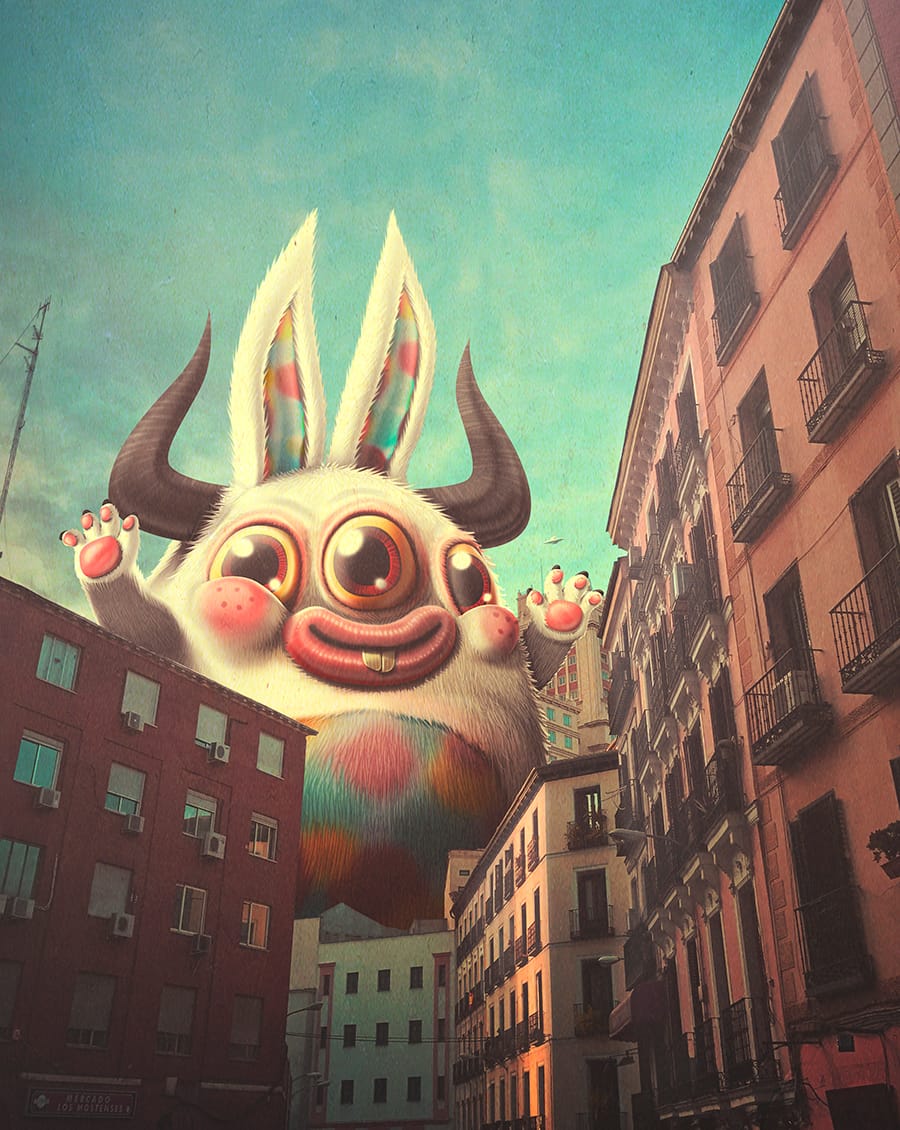 Looking for Friends!
I've been down this street a hundred times, it's just around the corner from my house. I usually imagine what it would be like to see a giant monster, UFOs … it's the way I travel outside the routine.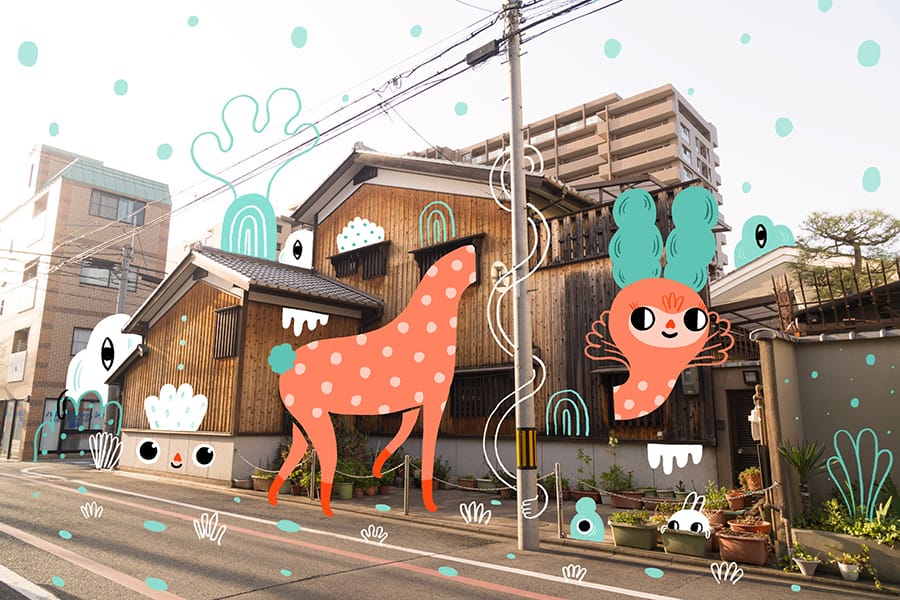 Zaki
This is a friendly spirit that attracts positive energy and more spirits alike. It fills all its surroundings with pure vibes and makes everything a more enjoyable place.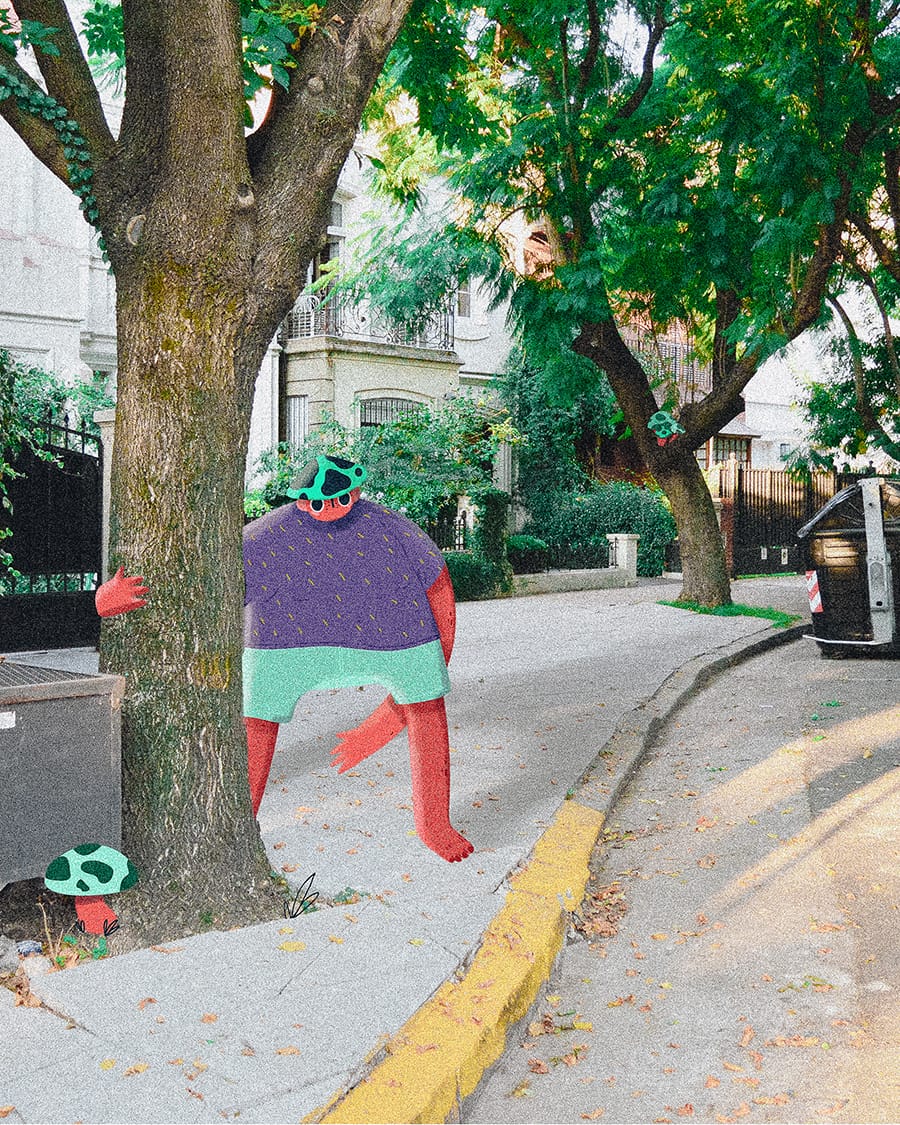 Mushie Norbie
I think my perfect side kick would be a character from nature, I'be been obsessed with mushrooms and I wish I could see more in every tree on the streets where I usually walk.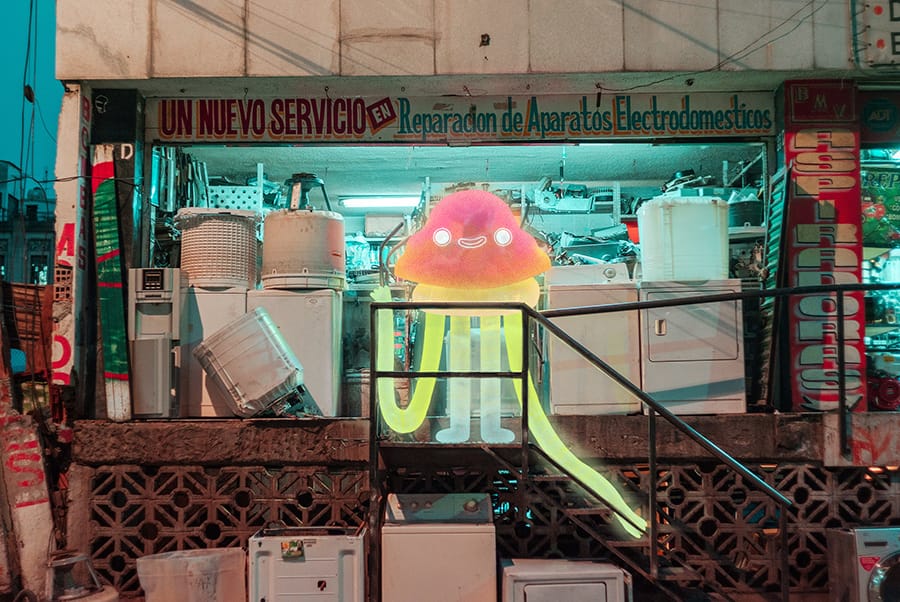 Soapy Aishi
Aishi is a happy guy that lives in my washing machine, he has big eyes to spy on people.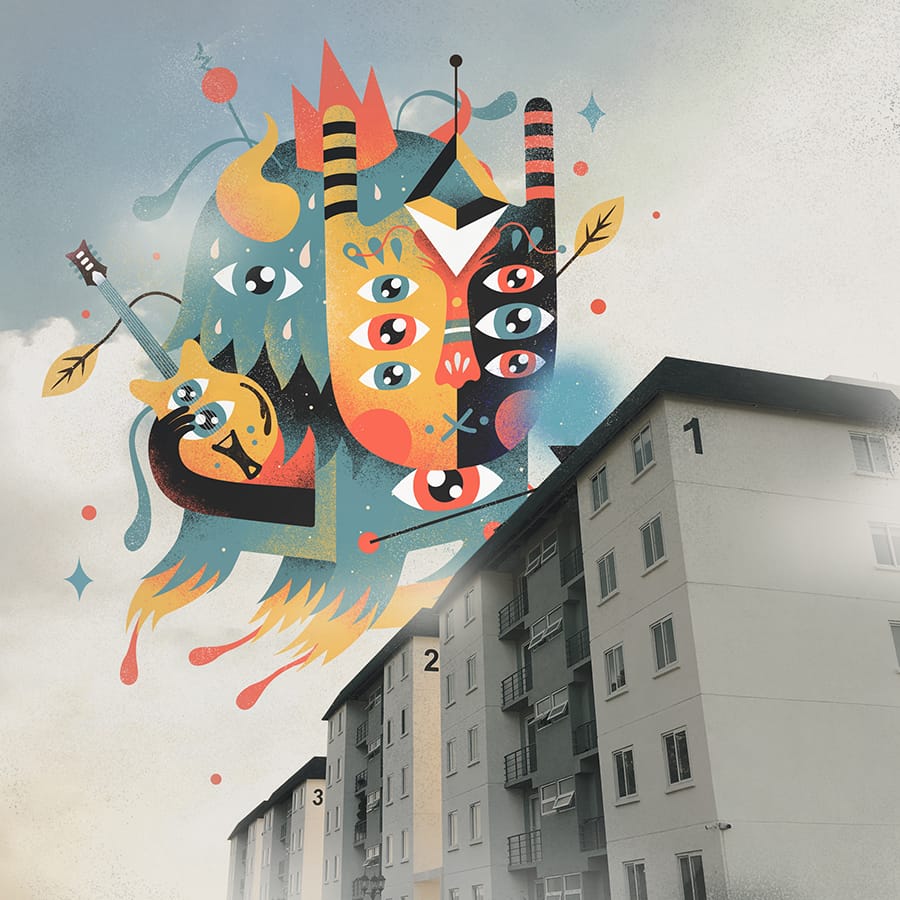 Music on the Brain 
When I walk by any silent place, magical music sounds inside my mind, created by my internal guards.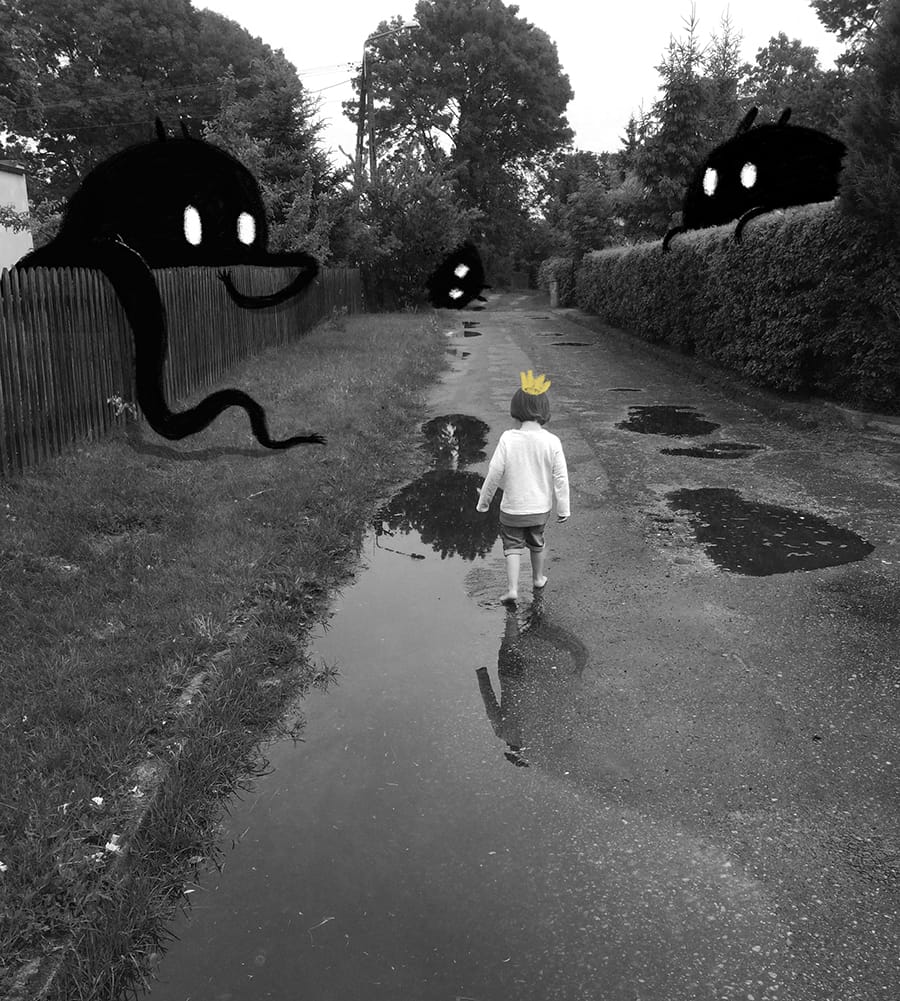 Wild Child
When I look at my son from the side, I remember how wonderful it was to have an inexhaustible supply of imagination and faith. Let the inner child never die!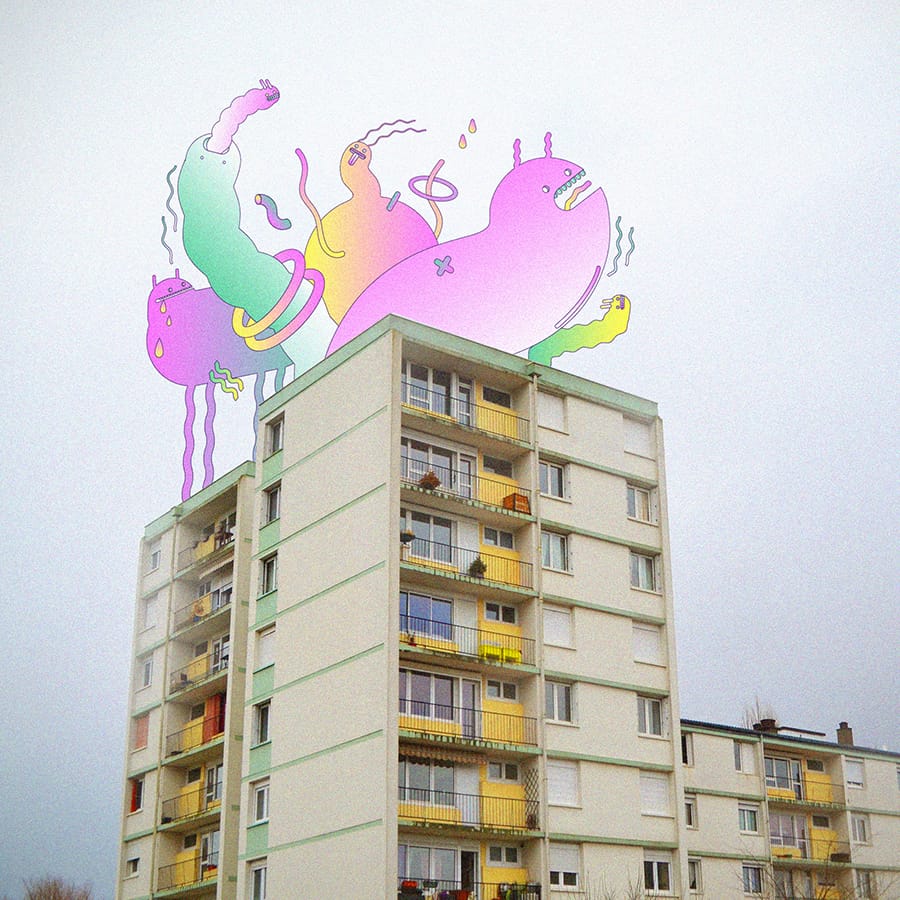 Rooftop Party
I live in the ugliest corner of my city, in the most boring street. But during the day, when everything seems quiet and sad around, maybe we should look at above our heads to find some happiness?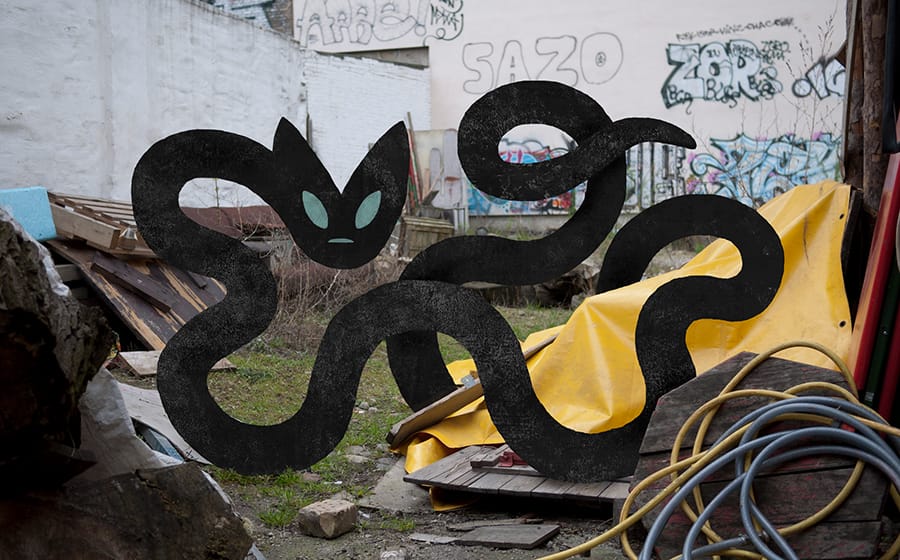 Vacant Lot Guardian
It's a little known fact that every vacant lot has its own guardian spirit. I just happened to get a picture of this one!