Mouse over image for full exposure!
2004/

100+ violated copyrights and the very best in contemporary character design
Hundreds of all time favorites and shiny newcomers from the flat-faced world of graphic design, street art and merchandising are pushing through to the third dimension! The loveliest, cutest, and strangest characters stand tall as life-size cardboard stand-up soldiers arranged in a gigantic walkthrough battlefield installation! A classical war painting comes to life in a competition of consumer icons and brutally violated copyrights!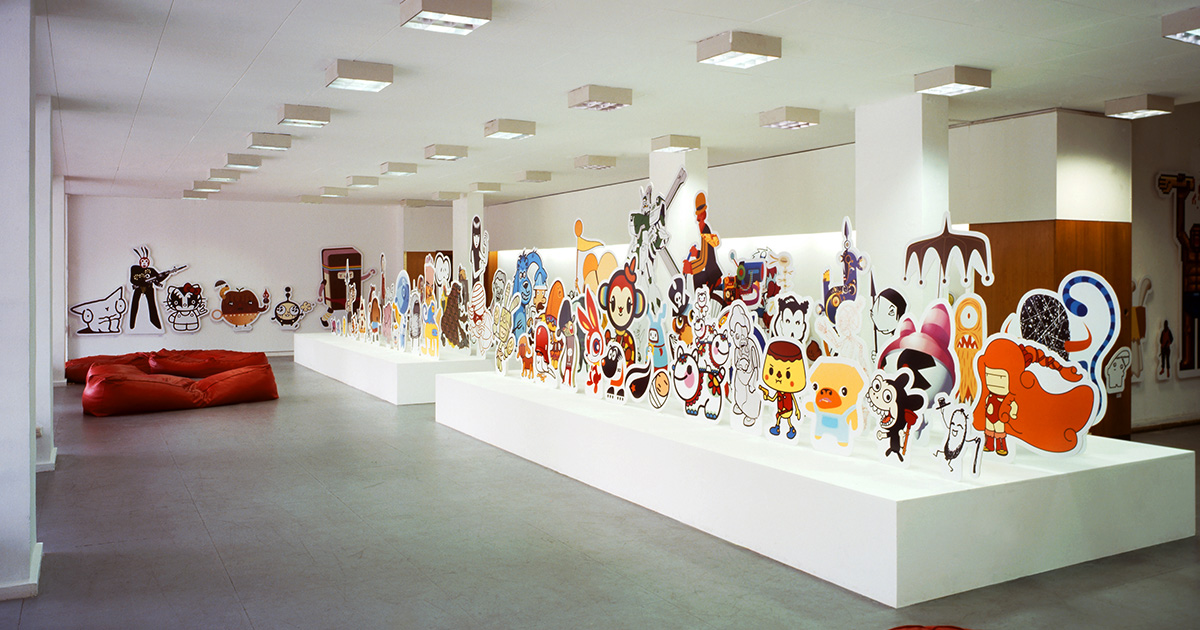 Takashi Murakami's DOB vs. Sheppard Fairy's Obey Giant, Ronald Mc Donald vs. Hello Kitty, Super Mario vs. Emily the strange! And behind the foot soldiers of this enormous anthropomorphic army are none other than the heroes of the international design scene: Amy Franceschini (USA), Büro Destruct (CH), Buffmonster (USA), Francois Chalet (CH), Christian Montenegro (ARG), D*Face (UK), David Choe (USA), Dehara (JP), Dennis Worden (USA), Devilrobots (JP), Doma collective (ARG), eBoy (GER), Fawn Gehweiler (USA), Framegraphics (JP), Gary Baseman (USA), Genevieve Gauckler (FR), James Marshall (USA),Nathan Jurevicius (AUS), Nicholas Di Genova (CA), Niko Stumpo (IT), Phunk (SI), Tim Biskup (USA) and many, many more...