Nottingham-based illustrator and comic book artist Luke Pearson is best known as the creator of the 'Hilda' graphic novel series—and for the Netflix animated series based on them. Unbeknown to most people, he has worked as a storyboard artist on 'Adventure Time,' creates stop-trick animations with his partner Philippa Rice, and used to draw comics that had nothing to do with 'Hilda.' Shortly before publicly announcing the discontinuation of the series we met him at his Pictoplasma exhibition to talk about the genesis of his graphic novel, the intimidating move from the books to an international TV series, and the different levels of scariness in both media.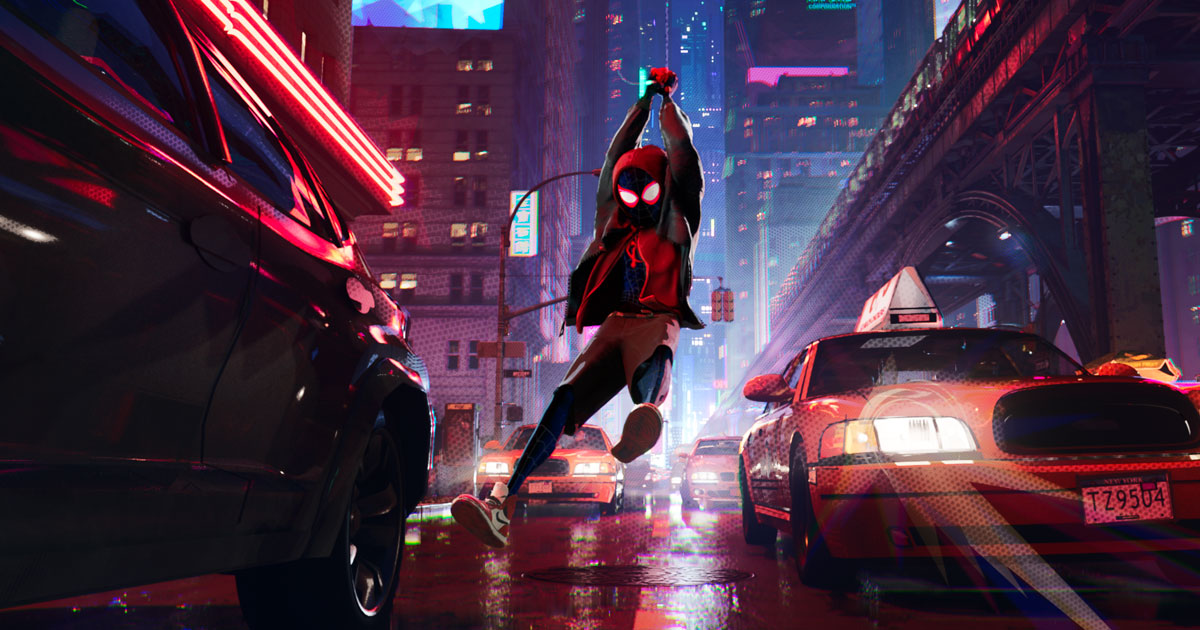 Justin K. Thompson is an award-winning production designer with years of experience working for such illustrious outfits as The Jim Henson Company, Lucasfilm Animation, and Cartoon Network. Most recently he served as production designer for Sony Pictures Animation's celebrated Academy Award winner 'Spider-Man: Into the Spider-Verse.'
During the Pictoplasma Conference 2019, we talked with Justin about being self-taught in a highly competitive industry, taking a leap of faith with new technology, needing over 200 tries to visualize invisibility, and why he prefers to remain unseen.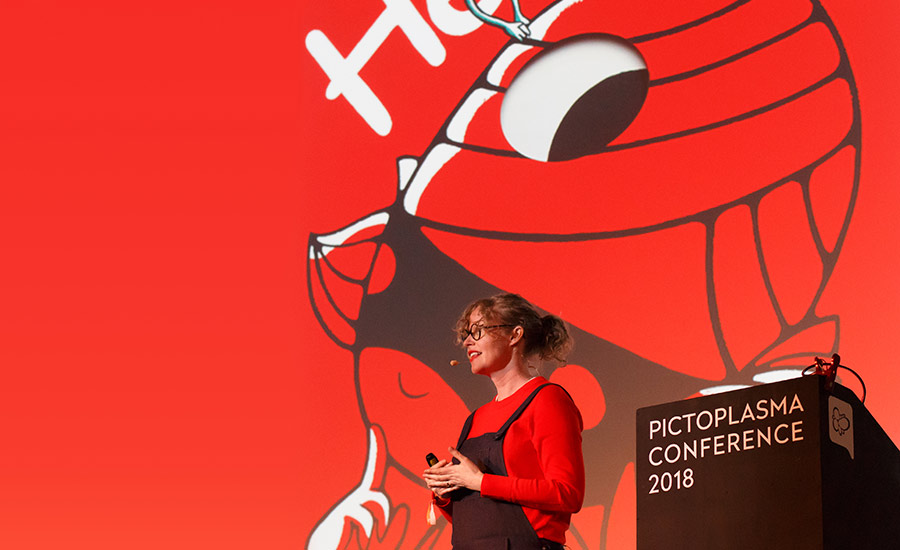 Pictoplasma Academy professor, illustrator, designer and picture book maker Rilla Alexander takes the Conference stage—to start things off with a quick drawing exercise (you'll need pen and paper!!!) and lead us through the ups and downs of finishing a project, be it her self-authored picture books or the recent collaboration with author Jane Yolen, 'A Bear Sat on My Porch Today.'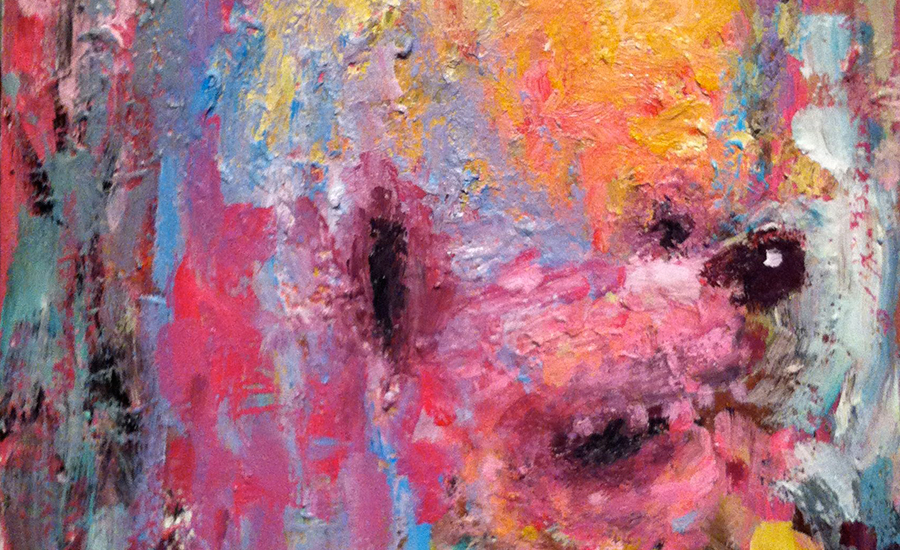 Mark Moget and Taco Sipma form the artist duo Sauerkids, based in Rotterdam. With day jobs as graphic designers at Dutch design agency Enchilada, the Sauerkids label is the perfect outlet for their personal, non-client based work.
Although the Sauerkids artists have been accused of "being on medication", their work is probably better described as a mash-up of innocent childhood imagery and the mental confusion of everyday life. We talked to them about their recent move into more abstract forms of action painting.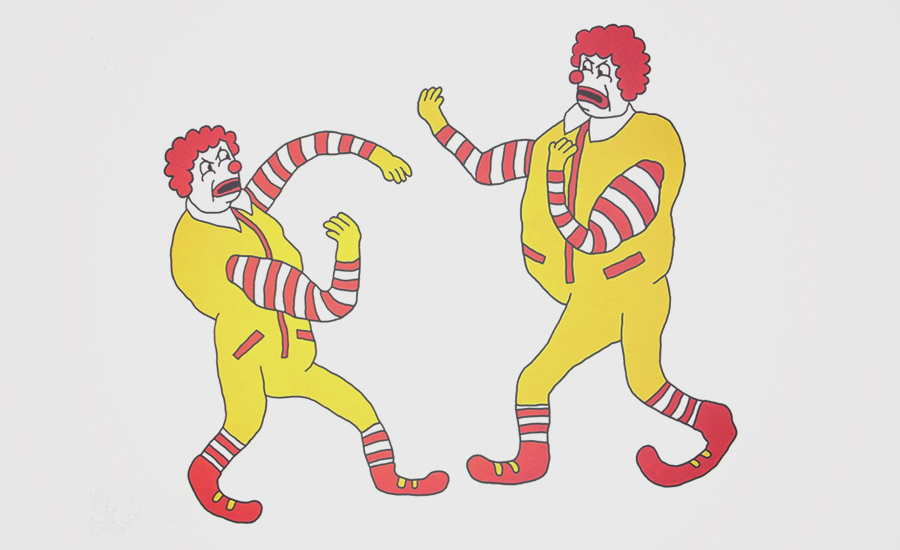 Eduardo Navas is the author of the book "Remix Theory: The Aesthetics of Sampling" (New York, Springer Wien, 2012), an analysis of remix in art, music and new media and currently researches and teaches Remix Studies and Principles of Cultural Analytics at Pennsylvania State University's School of Visual Arts. We asked Eduardo Navas questions on how remix functions in art practice – character design specifically – and if there is a difference between visual remix and sampling – or if everyone is simply stealing from another in the golden days of digital copy / paste production.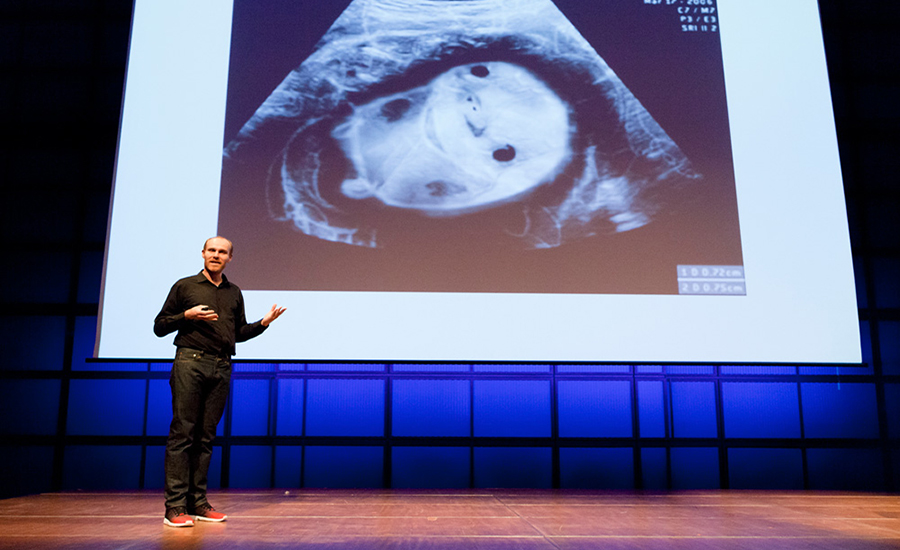 Erik Willer is the founder of Pictopsychology, a scientific discipline that has set out to quantitively measure the effect images – and especially characters – have on us. With his methods Willer is revolutionising the very code that still today defines the boundaries between image and subject, object and viewer – and demonstrates how physically close images actually come to us.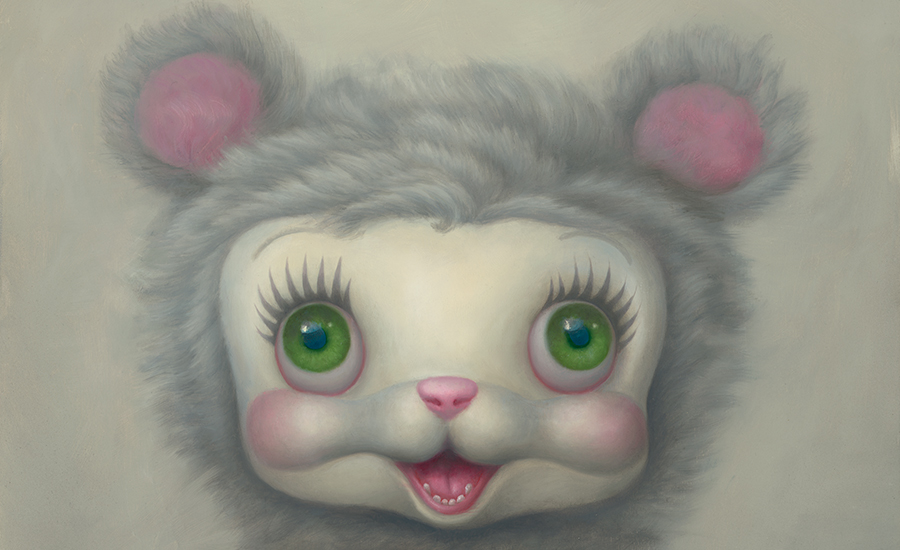 Kirsten Anderson has been the owner of Roq La Rue Gallery in Seattle, WA since 1998 – one of the pioneering galleries to pave the way for Pop Surrealism. In this essay, she reflects on the emergence simplified yet graphically bold images in art and makes her point about how important it is to design characters with an aura of empathy.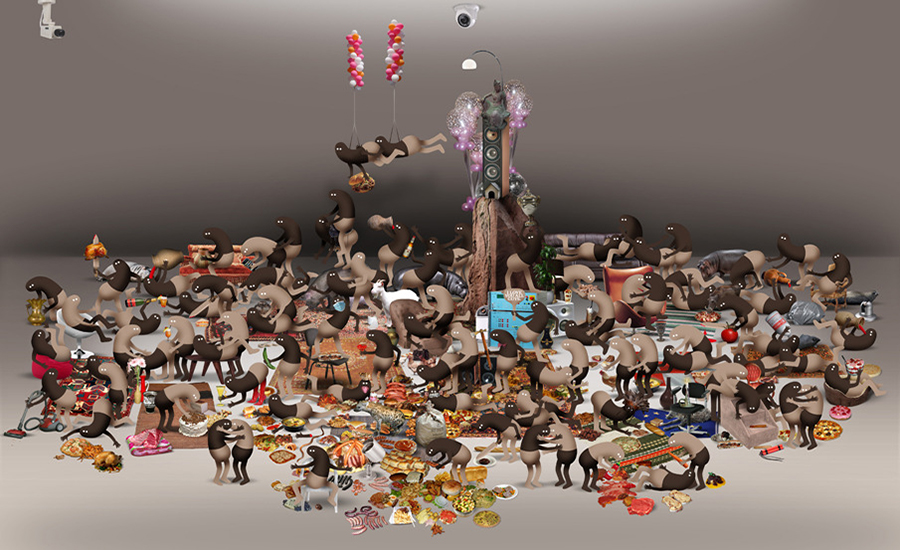 Geneviève is a French illustrator renowned for an ever-evolving procession of loveable characters and technicolor digital mashes. Her works are bright, fun and hectic, often combining symmetrical designs with soft-edged computer-generated images against photographic backgrounds. Her initial black, egg-shaped character with white dots for eyes has gradually mutated into other forms and colours.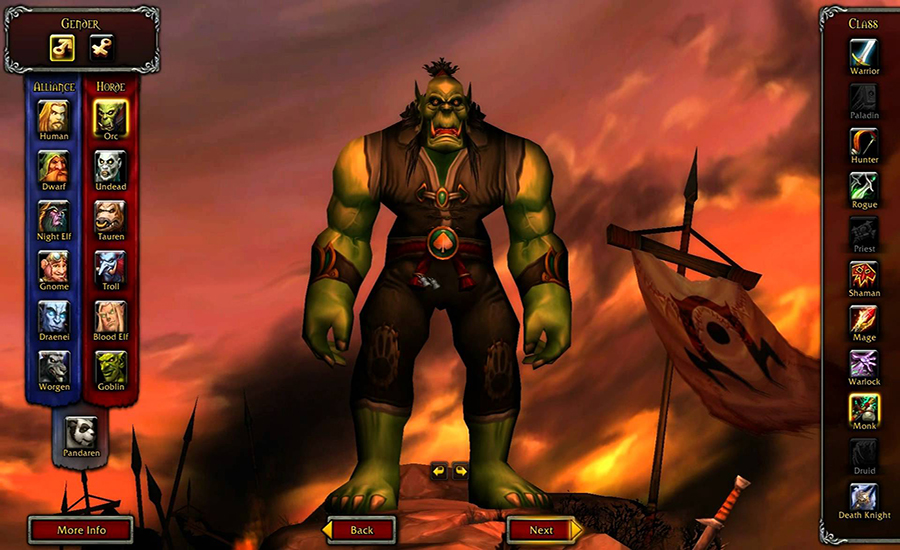 Ragnhild Tronstad is a researcher at the Department of Media and Communication, University of Oslo. She has published on various subjects within games- and performance studies.
Even though this might be aesthetically painful territory for Pictoplasma, in her talk at the Conference 2009 Tronstad delves into the highly interesting "player-character" identification process of World of Warcraft by analyzing the relationship between character appearance and character capacity – and how these aspects of the game enable a player to experience flow with their character throughout the different modes.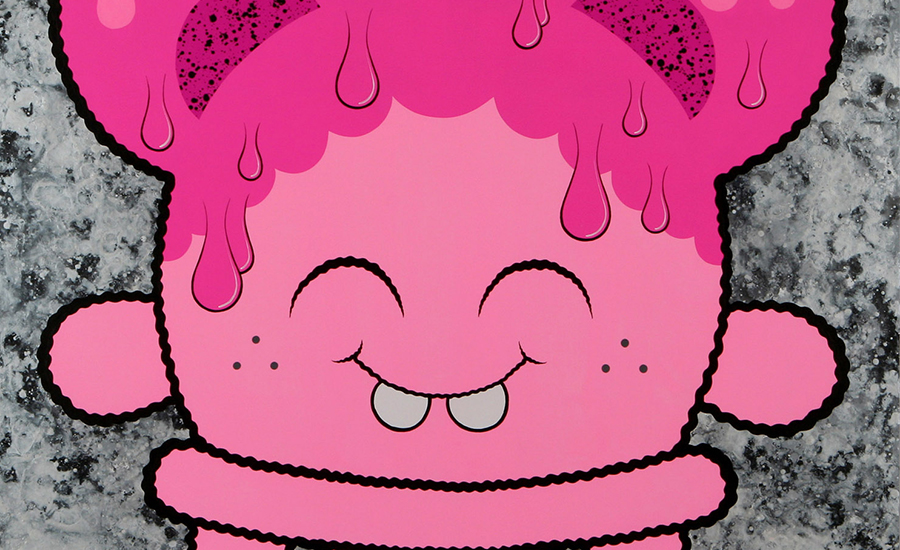 The work of Buff Monster is characterised by happy, typographic characters living in bubbly landscapes. Starting to make a name for himself by posting thousands of hand-silkscreened posters across Los Angeles, he is renowned for his meticulously executed paintings and diverse commercial products. With his Melty Misfits characters, based on ice cream cones, he creates narratives that reference art history.
Pictoplasma talked to them in 2013 about icons in street art, merchandise, and the melting Renaissance.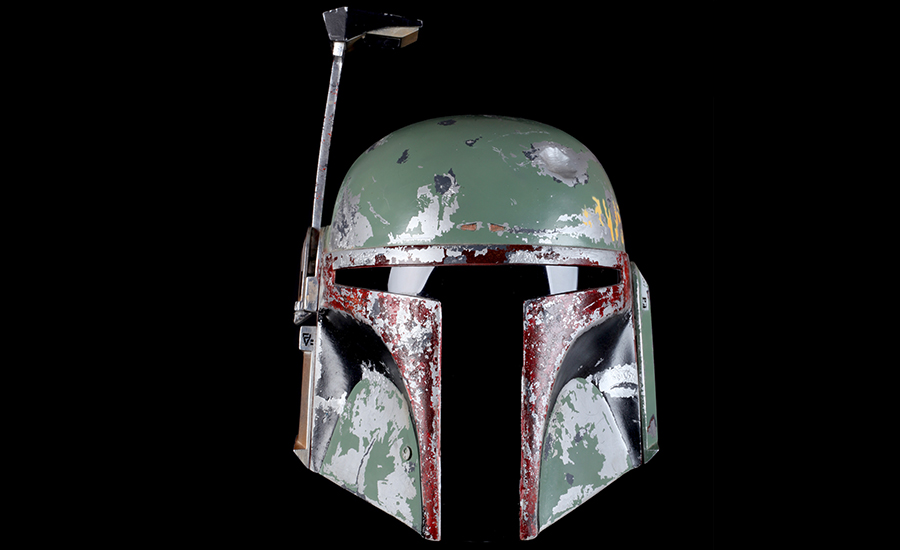 Geoffrey Long (USA) is a scholar/storyteller, exploring the future of entertainment as Technical Director and Research Fellow at USC's Annenberg Innovation Lab (formerly of MSFT & MITT). In his Pictoplasma talk from 2009 he delivers plenty of answers to ever-urging questions: Why did the Star Wars prequels suck, what was inside Lost's box, and how can one set up a character's narration for Transmedia Storytelling?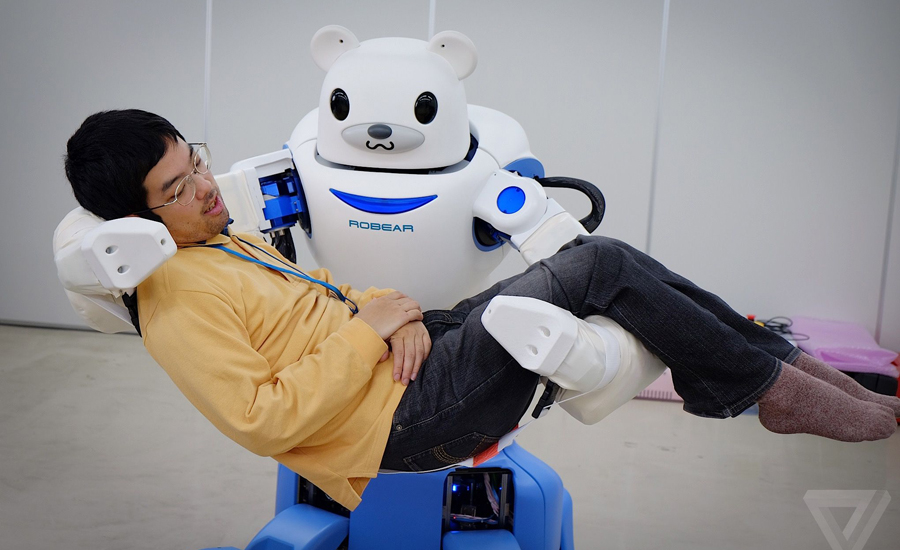 Brian Duffy is a researcher in the field of social humanoid machines. Here, he discusses the validity of the concept of the Uncanny Valley. Conceived in 1970 in the fields of robotics, it offers a model to explain human attraction and repulsion to machines and artificial life. It has been influential especially for humanoid robotics, but also animation film and its hyperreal aesthetics.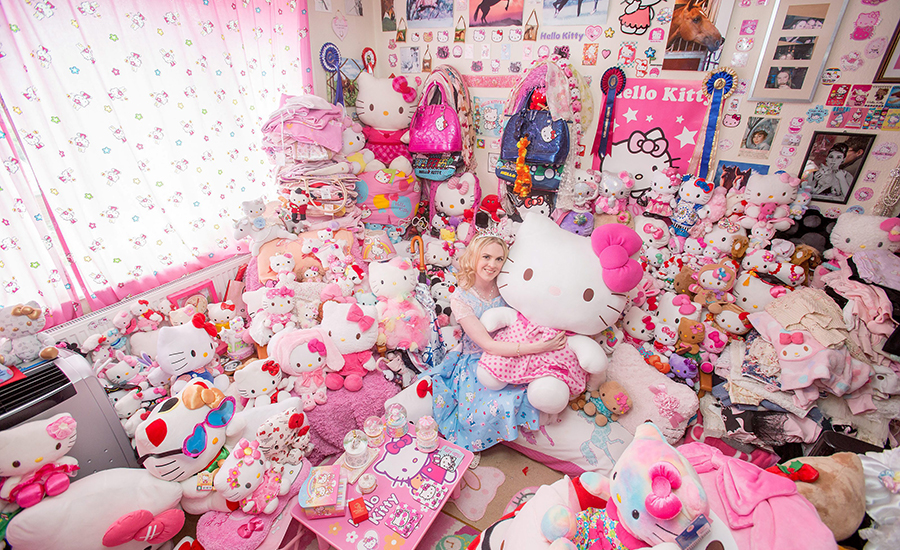 Ken Belson (USA, New York Times) is the co-author of "Hello Kitty: The Remarkable Story of Sanrio and the Billion Dollar Feline Phenomenon", the only book in English ever to be published about Japan's most famous cat. In his talk at the Pictoplasma Conference 2009 he explains how Sanrio, the company behind Hello Kitty, turned a cute cartoon cat into a multi-billion dollar global commodity, plastered on over 22,000 different products and sold in more than 40 countries.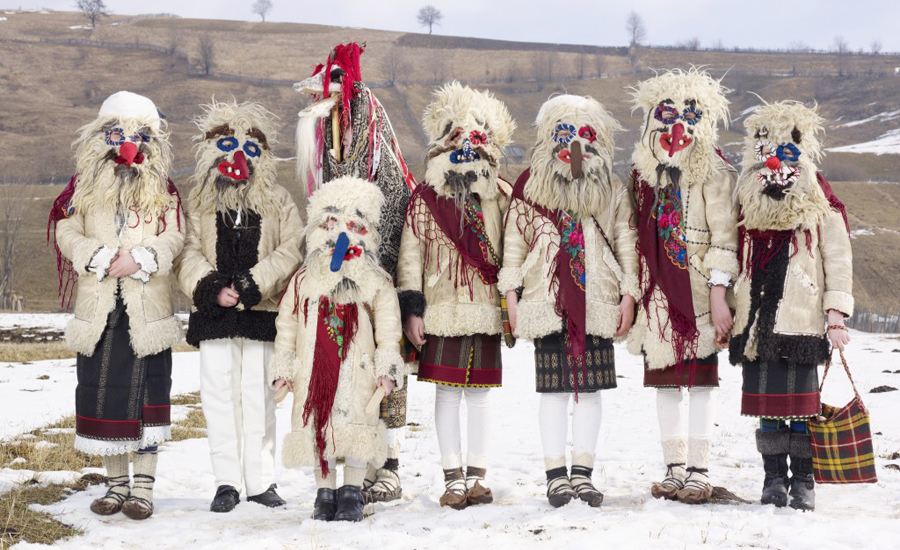 John Emigh is Professor Emeritus of Theatre Arts and Performance Studies at Brown University, Providence, RI, USA. He also works as theatre director and performer. In this essay, he explains how every mask should be understood in its performative quality – and not as a mere artifact.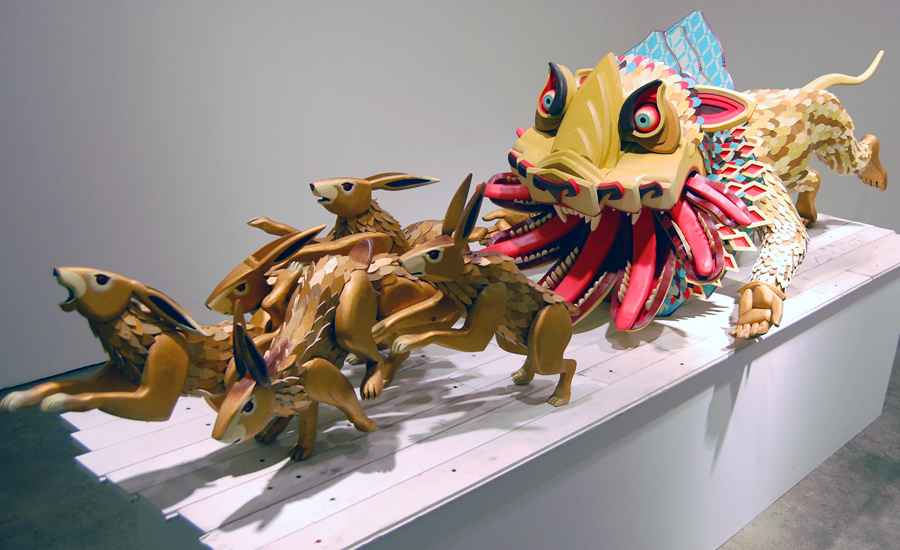 AJ Fosik creates sculptures of wood and found materials with an irresistible uncanny aura. In a process of arranging hundreds of individually cut, varnished, and painted pieces, he handcrafts artificial creatures, reduced and abstract animals with an anthropomorphic appearance. Familiar cultural icons and traditions are re-configured, confronting the viewer with cryptic symbols from overlapping sources. In his lecture at the Pictoplasma Conference 2009, he talks about the familiar and the uncanny, nature and culture, and the relationship of art and viewer…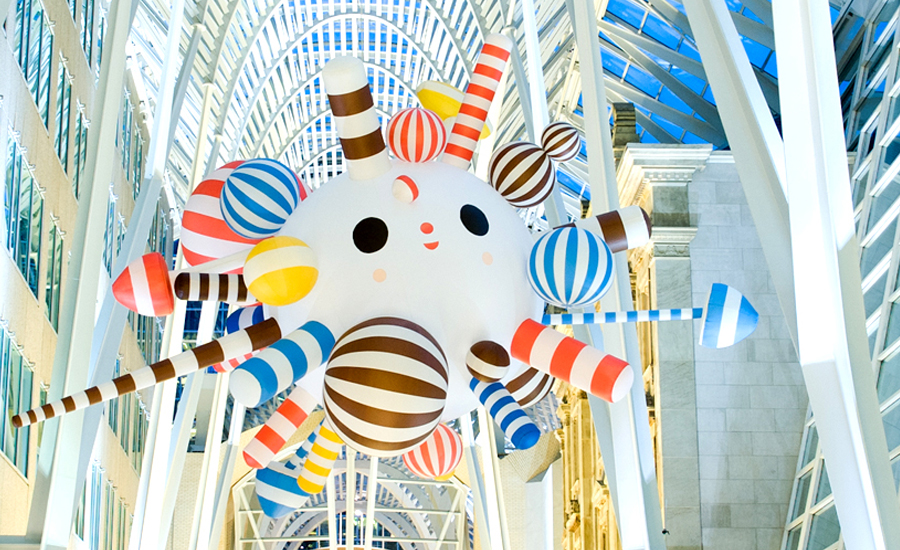 "Welcome to FriendsWithYou. The friends have magic powers never seen before, and are improving lives one person at a time…" The artist duo was created with one basic concept in mind – to become friends with you. Sam Borkson and Arturo Sandoval combined forces in 2002 and have been rapidly spreading their art around the globe ever since, expanding their playful and spiritual vision to modular toys, animation, public parades and large scale art installation. Pictoplasma talked to them in 2006, as their were in the process of building up an unachieved cult status.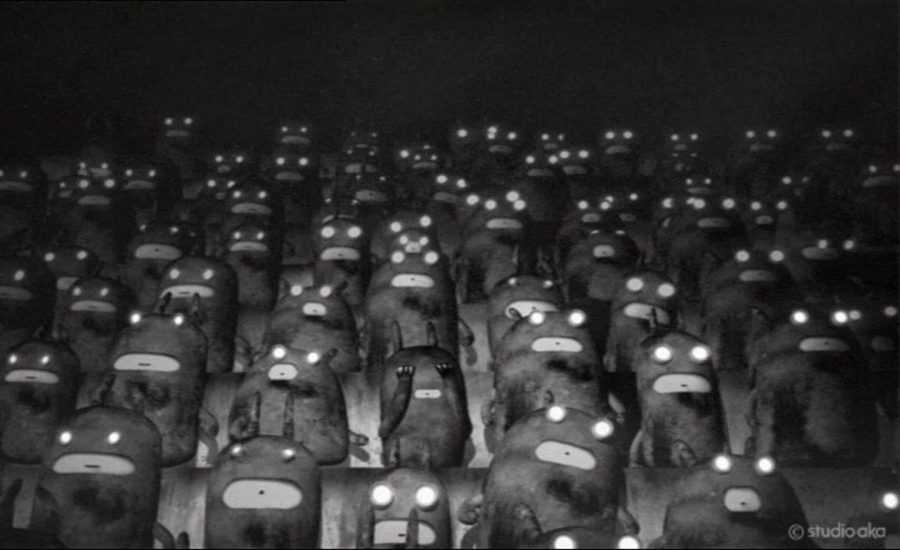 Marc Craste is a senior animation director working at Studio AKA in London. He has designed and directed many award-winning commercials including memorable work for Orange, Compaq, Lloyds Bank and the National Lottery. His 12 minute debut film 'JOJO IN THE STARS' won the 2004 BAFTA for Best Animated Short Film – alongside a host of other international awards, and was followed by his much appraised half-hour animation adaptation 'Varmints', completed late 2008 in between commercials.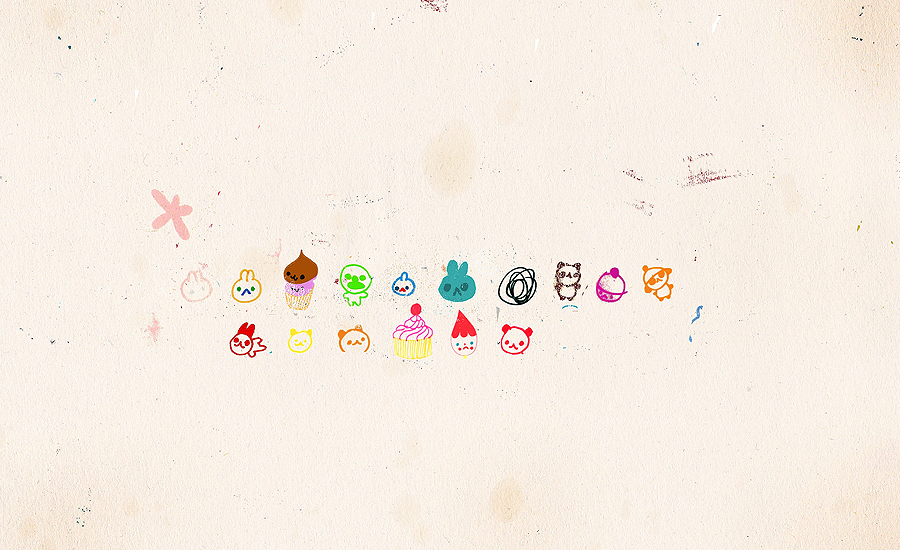 Brought up high amongst the pristine glaciers of Snowdonia, North Wales, young Osian found himself snowed in for six months of each year, spending the dark and stormy winters in front of the fire drawing and listening to the gruesome Celtic legends of his forebears. We talked to him about fake advertising campaigns, fragile character patterns and his ongoing quest in search for new shapes and sizes…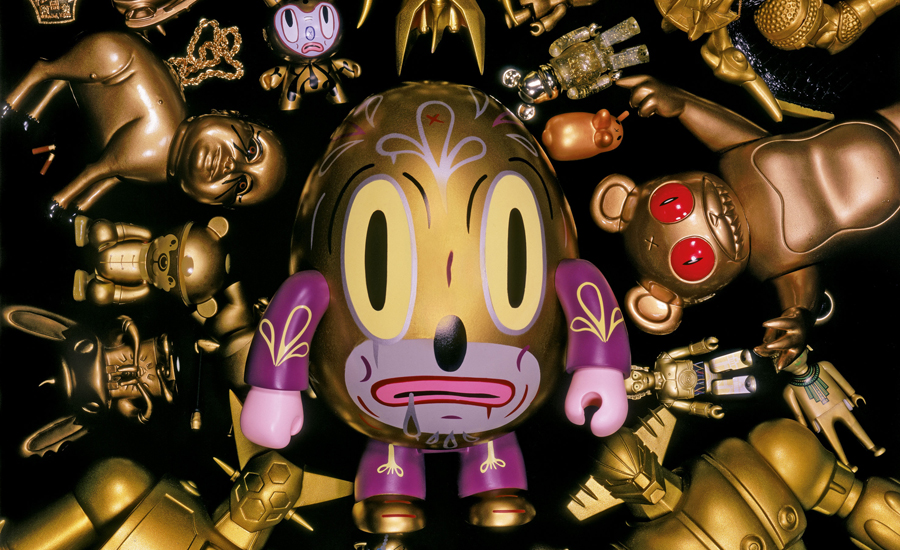 Woodrow Phoenix is a London-based comics artist, writer, editorial illustrator, graphic designer, font designer and author of children's books. For Pictoplasma he remembers how the Designer Toy movement started off, and turned into a global art movement…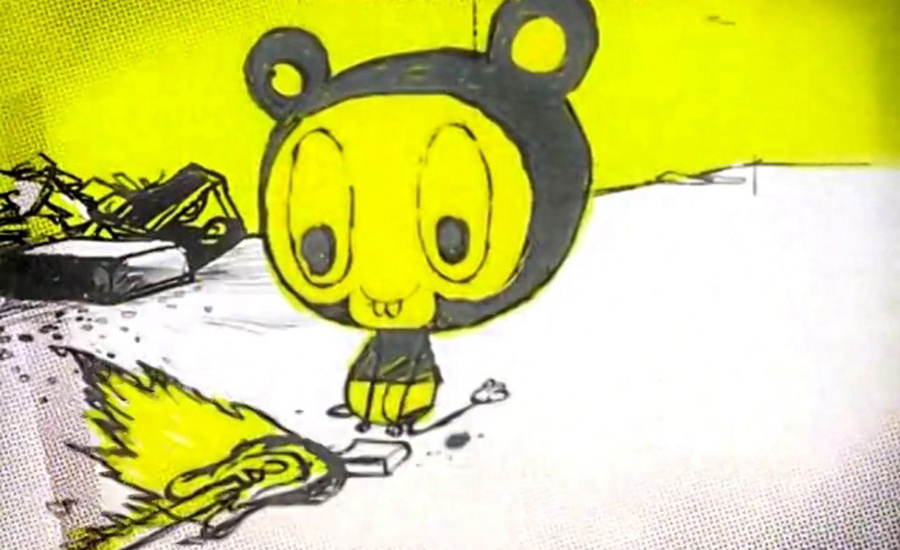 Dutch artist Fons Schiedon works as animation director and illustrator in New York. He has made a name for himself with his commercial, style-defining animation shorts and the chewing-gum-like distortion of his characters' body parts in time and space. All his work has a strong conceptual approach. This interview was led for the compilation The Character Encyclopaedia in 2006, after Fons had his international breakthrough with a highly-respected campaign for MTV Asia and Motorola.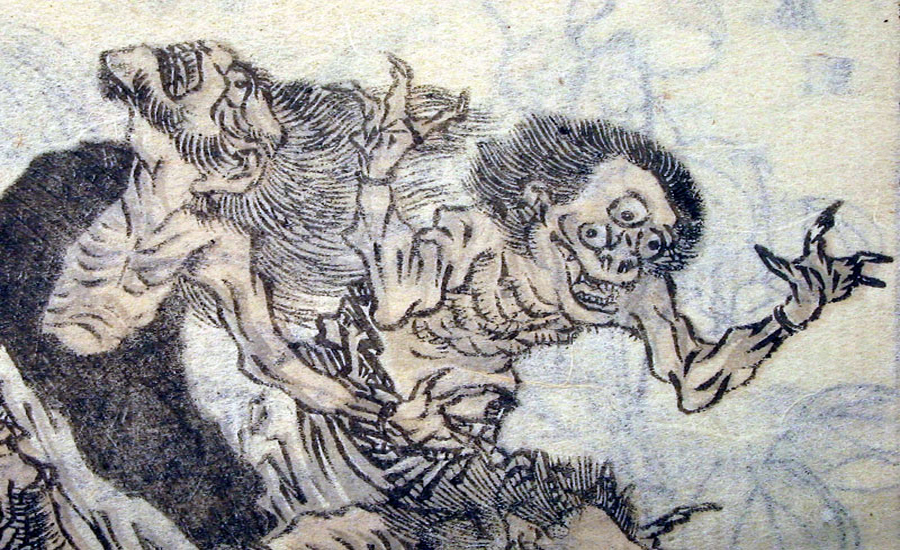 Thomas Macho, born 1952, is Professor of Cultural History at Humboldt University, Berlin, and conducts research in the areas of cultural history of time, animal studies and the history of death and mourning. For Pictoplasma, he takes a closer look at Cyclopses, women with three breasts and other monstrous Plini Races…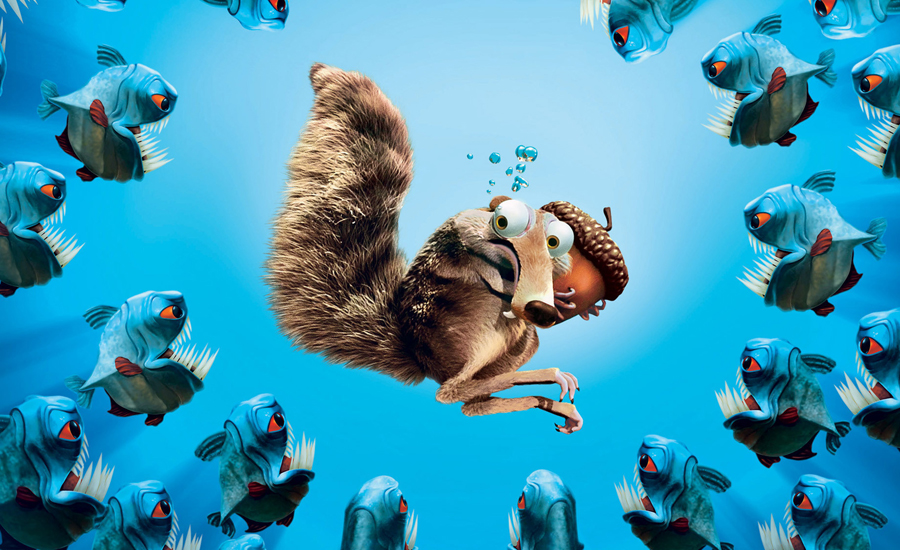 Peter de Sève is famed for his illustration work and cover art to The New Yorker since 1993. He is also undoubtably one of the leading character designers in today's animated-film industry, and has created unforgettable characters for block-busters such as "The Hunchback of Notre Dame", "Tarzan", "Finding Nemo" or "Robots".
Peter was the sole designer on "Ice Age" and its sequels, yet his "Scrat" clearly overshadows the entire cast and turned into a world-wide icon…