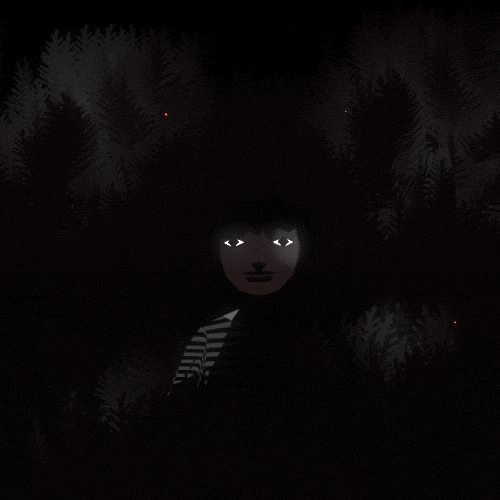 — UPCOMING CALL FOR ENTRIES  —
Show Character, make eye contact and hypnotize your audience with an animated GIF!
The greatest value of a character is its ability to demonstrate personality: by proudly looking back at the viewer and proclaiming its unique visual identity as a strong, self-aware entity.
Pictoplasma invites international illustrators, designers and animators to join the Character Stare Down challenge and create short, animated GIFs that portray proud, strong characters as they maintain eye contact and claim their right to exist!
Here's what we are hoping for:
Your character must look directly into the eyes of the viewer (whoever is looking at your GIF), and keep the eye contact! No looking away!!!! Apart from the fixed gaze everything else is up to you and your imagination: distracting actions and occasional blinking is allowed…
Format: animated, looping GIF
Dimensions: square ratio 1:1 (with min. 720 x 720 pixels)
From all submitted entries a jury will make a selection of approx. 30 works to be exhibited at the upcoming Pictoplasma Berlin Festival 2018 in a specially curated group show. Additionally, 3 winners will be announced, to receive a free Pictoplasma Berlin festival and conference pass*, granting full access to all lectures, workshops, screenings, exhibitions, presentations and parties.
*In case a winner already has purchased an online ticket, she/he will be fully refunded.
CHALLENGE OPENS 2018:
COME BACK EARLY NEXT YEAR FOR ALL INFORMATION ON HOW TO PARTICIPATE!
– PAST CALL FOR ENTRIES –