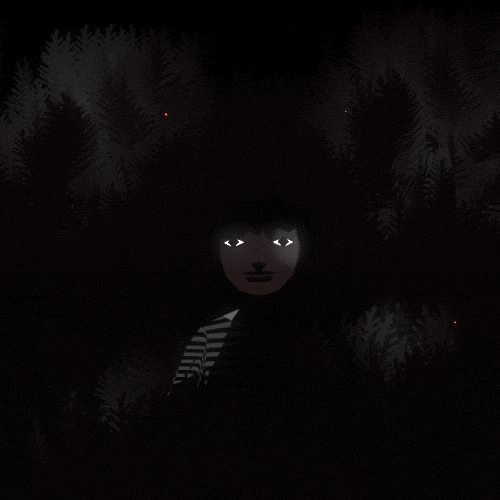 — NEW CALL FOR ENTRIES  —
Show Character, make eye contact and hypnotize your audience with an animated GIF!
What better way to introduce your characters to the world than by allowing them to enter a staring contest with the viewer, eye to eye, face to face, proclaiming their unique visual identity as strong, self-aware entities?
Pictoplasma's new CharacterStareDown challenge invites you to make eye contact, stay focused and hypnotize your audience with a looping, animated GIF! No looking away!!!
(*occasional blinking allowed)
HOW TO ENTER THE CHARACTER STARE DOWN BATTLE:

> Your character must look directly into the eyes of the viewer (whoever is looking at your GIF), and keep the eye contact! Apart from the fixed gaze everything else is up to you and your imagination: distracting actions and occasional blinking are allowed…
> Format: animated, looping GIF (endless)
> Size: square ratio 1:1 (min 600x600px) / max. 20 MB / no time limit
> Jump over to our new Pictofolio Website, sign up for a free account and upload your entry
> IMPORTANT: when uploading your entry, add the tag "#CharacterStareDown" in the about section
From all submitted entries a jury will make a selection of approx. 30 works to be exhibited at the upcoming Pictoplasma Berlin Festival 2018 in a specially curated group show. Additionally, 3 winners will be announced, to receive a free Pictoplasma Berlin festival and conference pass*, granting full access to all lectures, workshops, screenings, exhibitions, presentations and parties…
*In case a winner already has purchased an online ticket, she/he will be fully refunded.
Deadline for submission: March 1st, 2018
– PAST CALL FOR ENTRIES –