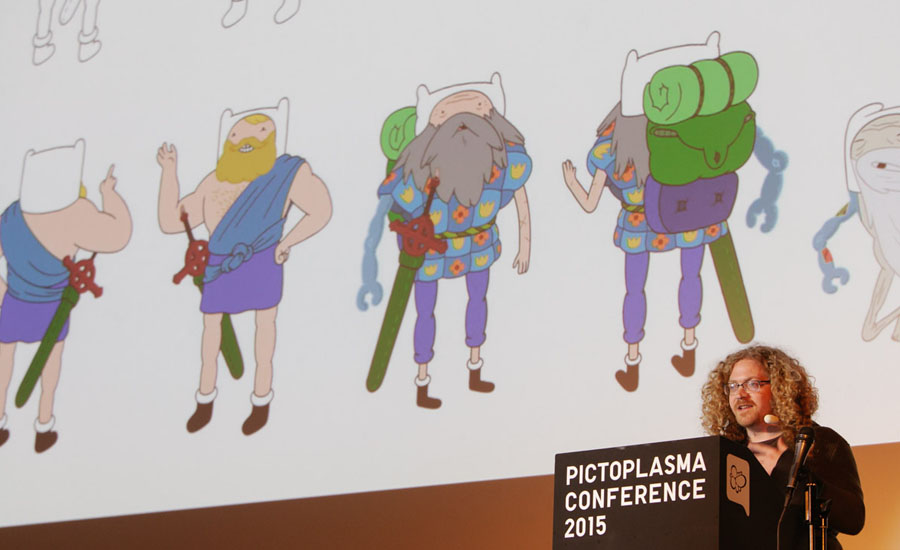 CONFERENCE/ DOWNLOAD PICTO TALKS
DOWNLOAD
PICTOPLASMA
CONFERENCE
TALKS
For all those unable to join the annual Pictoplasma Conferences in the flesh, those longing to re-visit the best moments, … or those simply unwilling to wait until the next edition, you can now soothe the pain by downloading a 1280 × 720 pixel window into some of the conference's best artist talks for your convenient home education…

PROJECT/ C-FILES: ESSAYS, INTERVIEWS, TALKS AND THOUGHTS
The Character Files present theoretic texts, thoughts, talks, essays and interviews of Pictoplasma's past and present research – in no particular order – while we continue to examine the possibilities (and limits) of contemporary character representation. 


SHOP/ CHARACTERIZE
Open 24/7: Order our latest compilation publications, eye-candy DVDs, limited art editions and gadgets directly through our Pictoplasma Online Shop.
PICTOPLASMA COMPILATION

Fresh off the press: Pictoplasma presents the Ultimate Source Book of Postdigital Portraiture for Character Designers, Connoisseurs and the Creatively Curious.
EXCLUSIVE PICTO-PRINTS

You walls yearn for character? No problem: choose from a fine selection of exclusive edition prints and start your own, personal art collection.
MISSING LINK PUZZLE

New Limited Edition Puzzle: 1000 999 pieces (one missing). But nothing is lost – you'll need to complete the Puzzle in order to retrieve your personal Missing Link.
CONFERENCE 2015

Bye bye Pictoplasma 2015. We'll return Spring 2016 with inspiring artist presentations, animation screenings, workshops, exhibitions, performances and of course, loads of character!
MASTER CLASS 2015

The Pictoplasma Academy is a new exciting master-class, suitable for anyone who wants to expand their practise in any field related to the creation of characters.
GET INTO CHARACTER

Reach out and say "hi", or sign up for our NEWSLETTER, and we'll keep you up to date on upcoming events,  new publications, and future calls for entries!